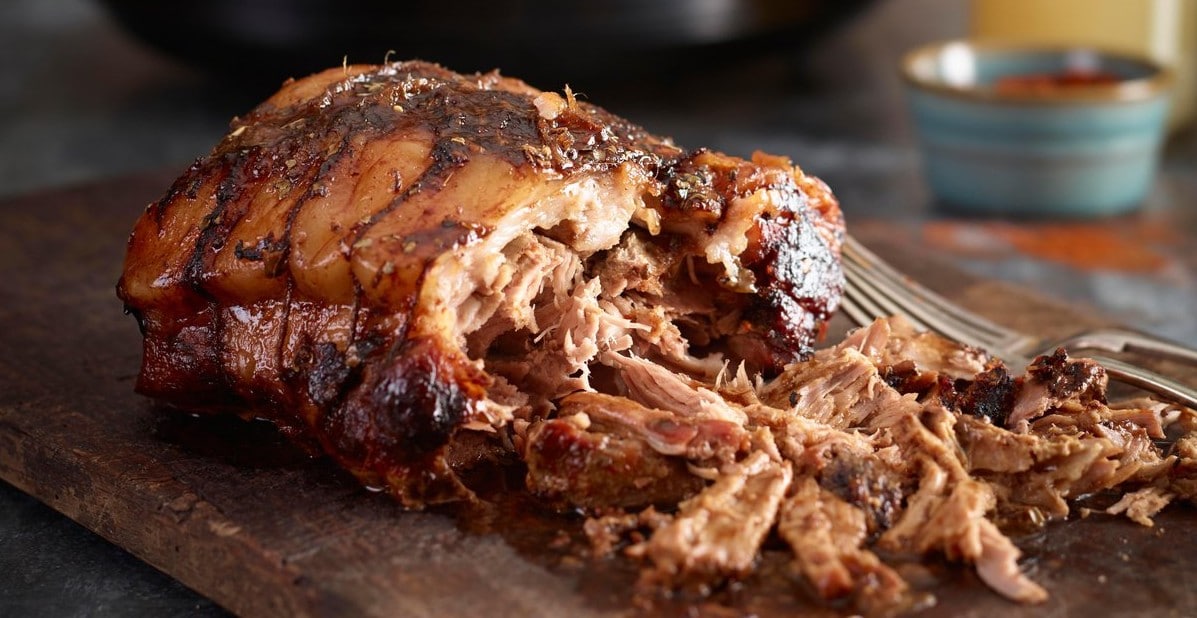 Ingredients
1kg boneless pork shoulder
 1 pack burrito seasoning
 1 red onion (peeled and cut in quarters)
 1L chicken stock
 2 whole garlic cloves (bruised)
Method
Pre heat oven to 120 degrees
Coat pork shoulder in burrito seasoning to marinate
Combined all ingredients in a deep oven tray & cover with foil
Cook for 6 hours
Remove pork shoulder from braising stock and shred the pork using two forks
Place brazing stock in a pot and reduce until ½ the liquid remains to create a sauce and mix it through the shredded pork straining out the garlic gloves and onion!!
Serve & enjoy…..
 Tips. Instead of reducing the brazing liquid to create a sauce you can also add any sauce or marinate you like to create the desired flavour.  The longer you leave the pork marinate the more the flavour will intensify. This can also be cooked in a slow cooker.