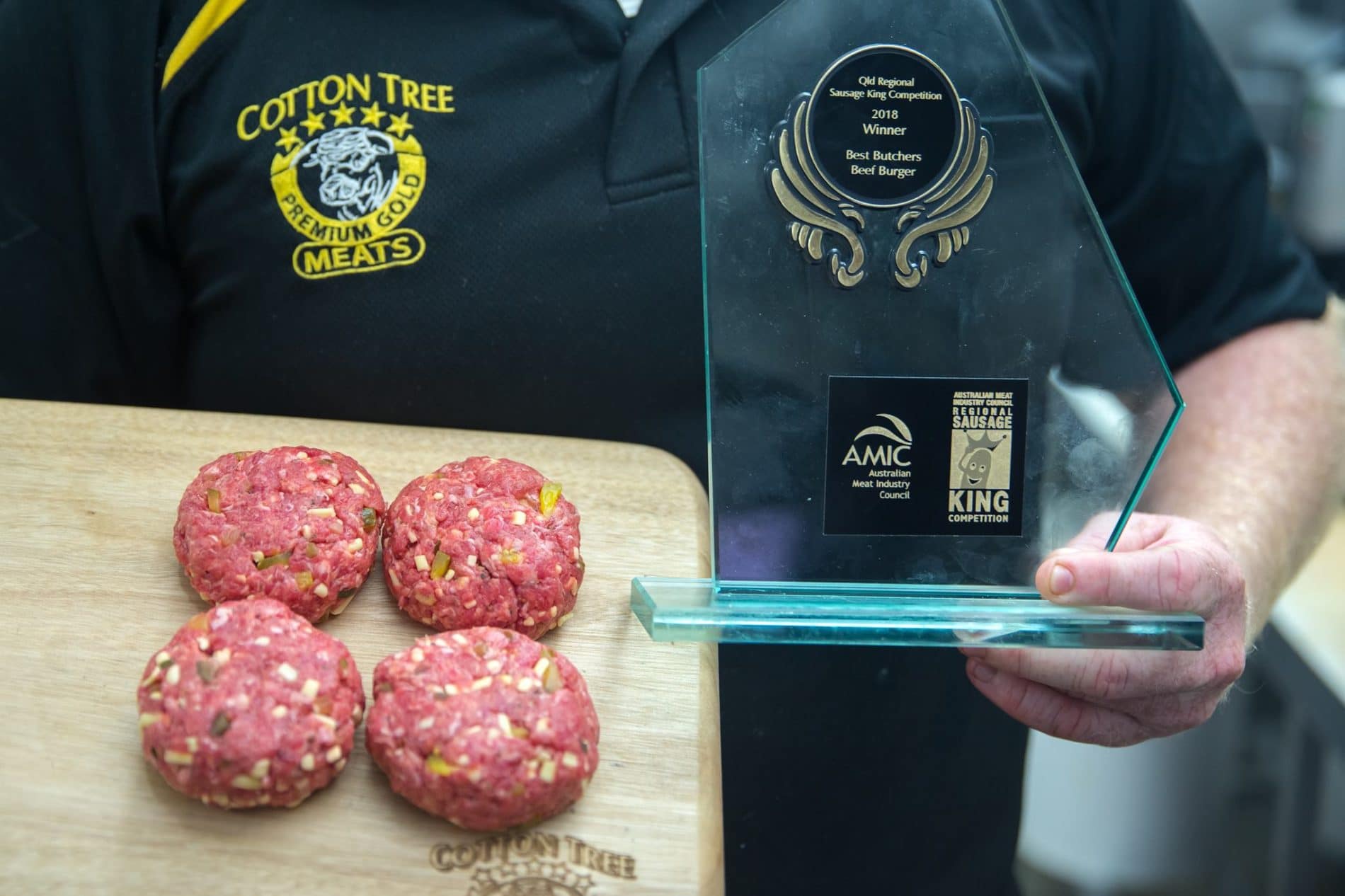 On Sunday March 18, CTM ventured down to Dicky Beach Surf Club to compete in the Sunshine Coast / Wide Bay AMIC Butcher's Best Burger & Sausage King Competition.
Our hard work has certainly paid off as we walked away with 8 trophies in total including 3 Grand Champions and 5 x Runner ups.
Sausage King Winners
Butcher's Best Burger Winners
You can read more about the great results in this article from the Sunshine Coast Daily.