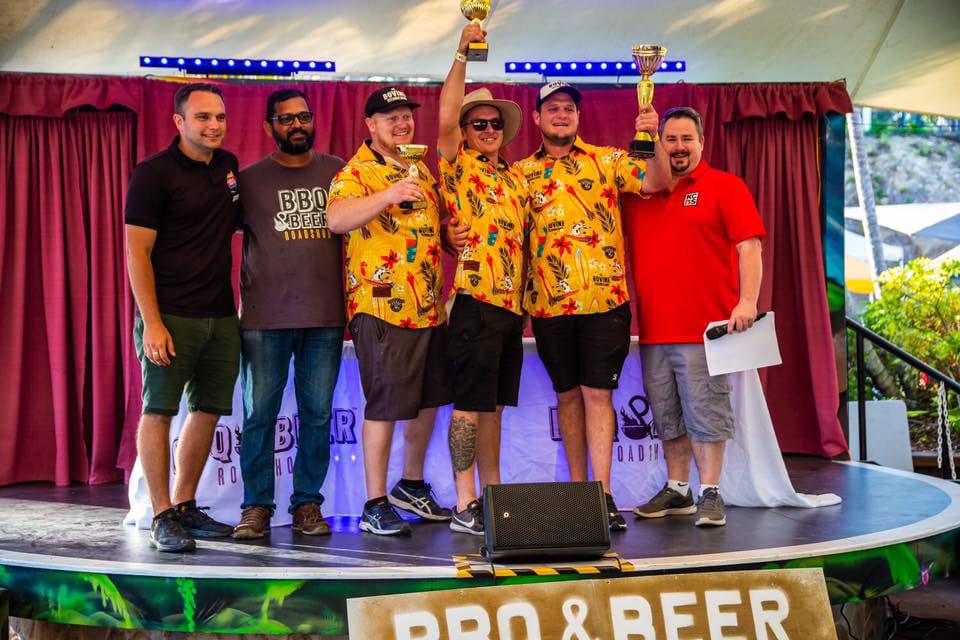 The Sunshine Coast BBQ Festival event at Aussie World was on last weekend, and Cotton Tree Meats very own BBQ team The Bovine Technicians cleaned up, snagging two first place positions and being named the Sunshine Coast's Grand Champions for the event.
Here's a rundown of the event from the official website:
The BBQ Arena at the Sunshine Coast BBQ Festival plays host to some of Australia's BEST BBQ crews as they battle it out for fame, glory and over $10,000 in cash prizes!!

The Sunshine Coast BBQ Championships will play out in the BBQ Arena at The Roadshow, showcasing and celebrating all things Queensland Low and Slow.

A Master Series contest requires teams to cook 4 meats (Chicken, Pork Ribs, Pork Butt, & Brisket). The cooking source at a Master Series shall be of wood, wood pellets or charcoal. KCBS Rules and regulations apply. Master Series are eligible for the American Royal World Series of Barbeque and The Jack Daniel's World Championship Invitational Barbecue upon meeting qualifying criteria. A team doesn't have to be a member of KCBS to compete at a competition or to qualify to their Royal or Jack spot.
The event brought together all things we love here at Cotton Tree Meats – Quality low & slow BBQ, local craft beers and the Sunshine Coast. The team had a great time battling the other teams in the BBQ arena and it was great to see so many customers trying our BBQ and having a chat.
Sunshine Coast BBQ Festival Results
The Bovine Technicians represented the Sunshine Coast well with fantastic results, coming first in both the pork ribs and pork butt categories, and taking out the top award.
Pork Ribs – 1st place (3 comps in a row!)
Pork Butt – 1st place
Chicken – 8th place
Brisket – 15th place
Check out some of the entries by The Bovine Technicians below, and keep an eye on our news page for information about more great BBQ events and results!