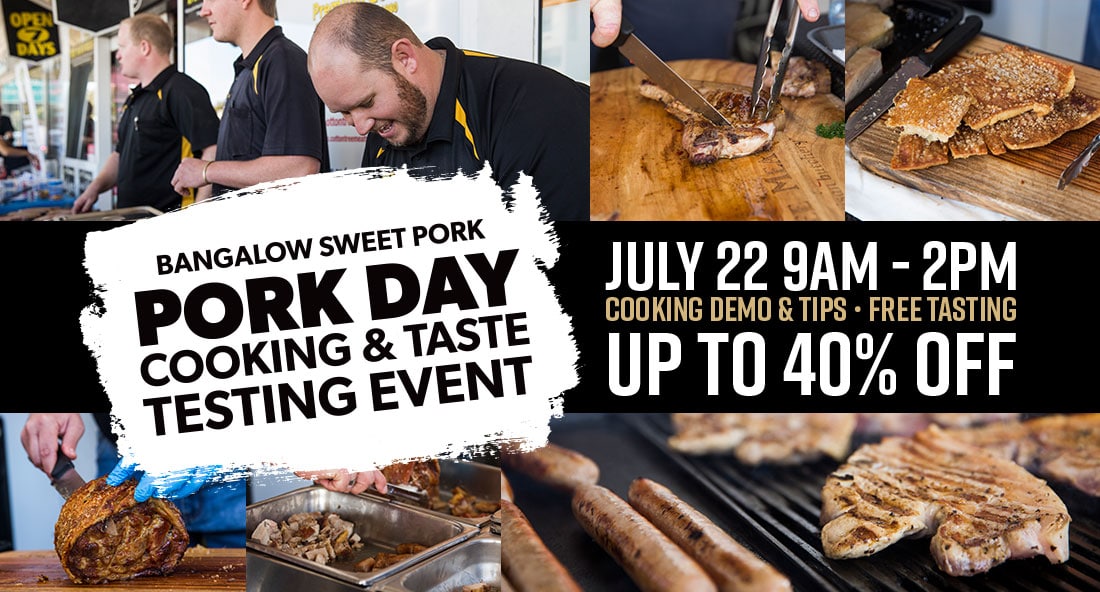 Sweet Bangalow Pork Cooking Demonstration & Taste Testing is back for its 6th year! With up to 40% Off ALL Sweet Bangalow Pork.. from the 14th July till 30th July.
Join us on Saturday 22nd July from 9am as we demonstrate:
Perfect Pork Belly
Crunchiest of Crackling
Tender Pork Roast
Delicious Pork Chops on the BBQ
Our Famous CTM Pulled Pork
Did we mention Free Pulled Pork Burritos for everyone that purchases pork on the day?
Make sure you join the Facebook page to stay up date with the latest and get updates as they happen!
Check out some of the great pics from last year!