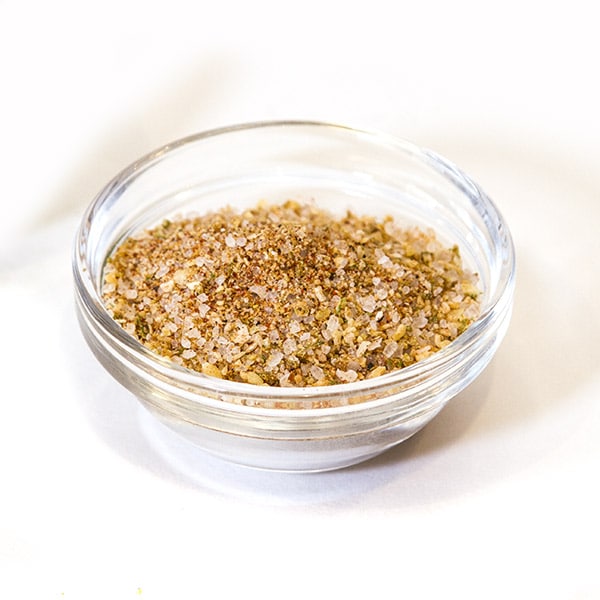 When Cooking a Sweet Bangalow Pork Roast the most important part is the creating the crunchiest of crackle that packs a load of flavour. By going to a little extra effort of making this simple spiced salt you will no doubt wow your family and friends with the best crackle they have ever tried!!
PREP- 15 minuets
Ingredients
• 2 star anise
• 6 juniper berries
• 3 cloves
• 8 black pepper corns
• 2 tsp fennel seeds
• 250g sea salt flakes
Method
1. Place the star anise, juniper berries, cloves pepper corns and fennel seeds in a small fry pan over medium heat for 4-5 heats or until fragrant. Make sure these ingredients keep moving so they don't burn.
2. Leave to cool slightly and transfer to a food processor. Process until finely ground.
3. Blend well with salt.
Browse Christmas Pork Products
Boned & Rolled Pork Loin Roast (Plain)

$

26.99 per kg

Boned & Rolled Pork Loin Roast (Granny Smith & Sultana)

$

26.99 per kg

Boned & Rolled Pork Loin Roast (Spinach & Toasted Pinenut)

$

26.99 per kg

Boned & Rolled Pork Loin Roast (Citrus, Fig, Apricot & Macadamia)

$

26.99 per kg

Pork Scotch Roast Whole 3.5kg (Boneless)

$

80.47

Pork Scotch Roast Half 1.7kg (Boneless)

$

39.08