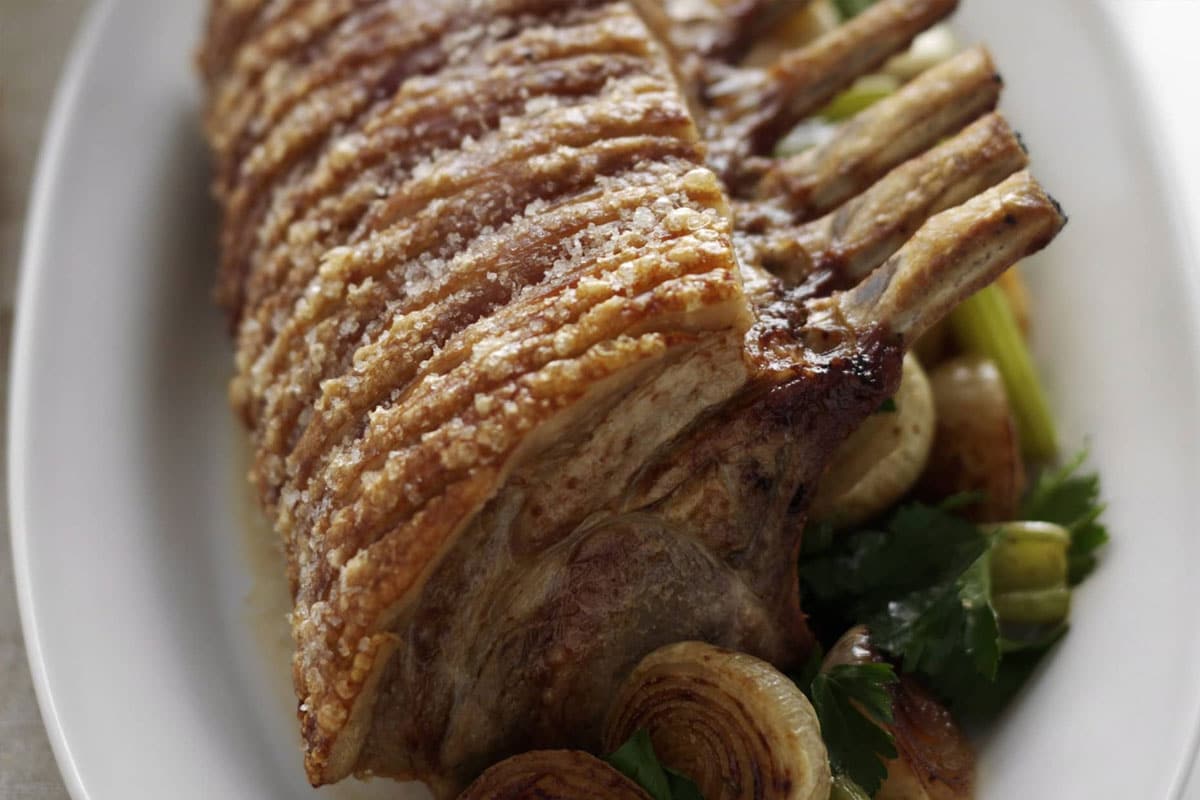 This delicious Sweet Bangalow Roasted Pork Rack Roast recipe will give you the perfect balance of cooking the pork till it is tender and juicy, as well as the perfect pork crackle that packs a tonne of flavour!! be sure to check out our spiced salt recipe to for instruction on how to make this flavour packed spiced salt blend.
SERVES- 4-6                        PREP- 5 HOURS                 COOK- 1 Hour 30 Minutes
Roasted Pork Rack Ingredients
2 bay leaves
6 sprigs of thyme
4 cloves of garlic, lightly crushed
125Ml olive oil
Spiced salt (see Cotton Tree Meat's recipe)
Roasted Pork Rack Method
Place Sweet Bangalow Pork Rack in a baking dish, rub the rind with half the olive oil and a generous amount of spiced salt. Add garlic, thyme and bay leaves to the dish and refrigerate for minimum 4 hours.
Wipe the salt mixture off the rind and pat dry with paper towel. Place the Sweet Bangalow pork back in the dish. Drizzle the remaining oil over the top and reason with more of the seasoned salt.
Pre-heat oven to 220°, let the pork rack stand for 40 min to get to room temperature.
Roast pork for 1 hour, reduce temperature to 180° and roast for a further 30 minutes or internal temperature of 70°. Cover loosely with foil and rest for 20 minutes.
Handy Tips
Get the pork to room temperature at the start and ensure you let the Sweet Bangalow Pork Rack rest at the end.