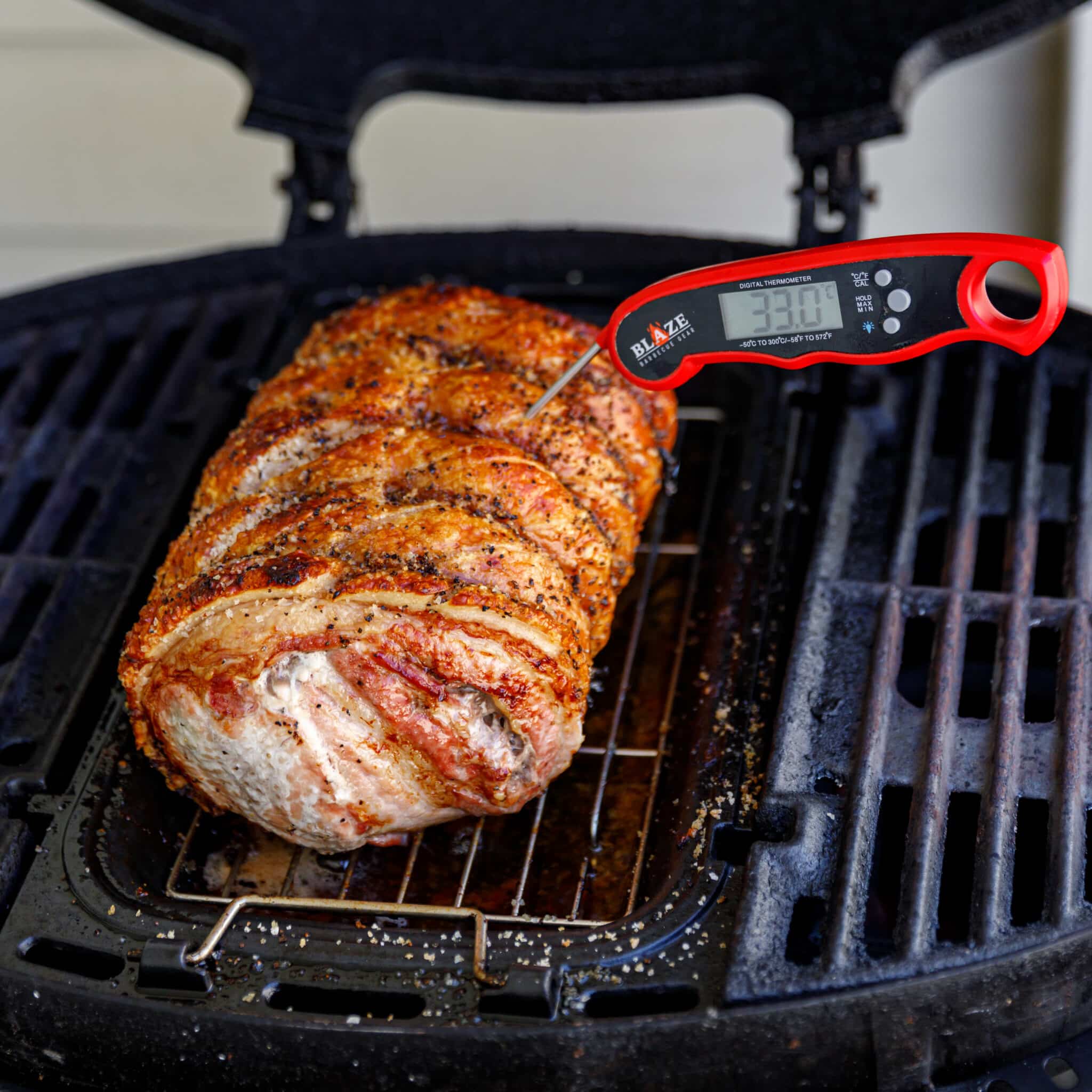 Enjoy one of our famous Sweet Bangalow Pork Loin Roast this Christmas with your family and friends. Tender, full of flavour and plenty of crackle it really is the perfect Christmas roast.
Ingredients
3kg bone & rolled pork loin roast
Sea salt & cracked pepper
Cooking oil
Paper towel
Method
Dry out the skin of your pork by placing the pork uncovered in the fridge for a couple of hours or over night.
Preheat your oven to 220 degrees then start preparing you pork.
Press down your pork with paper towel to absorb any excess moisture, then drizzle oil all over the skin of your pork.
Season with salt and pepper and remembering that salt will help create that perfect crackle so don't be afraid to really rub the skin well with salt.
Sit pork loin roast for one hour out of the fridge to get to room temperature.
Place your pork oven at 220 degrees and cook for 30 mins, after the first 30 min turn your oven temp down to 180 degrees and cook your pork for a further 1 hr 45 minutes .
Once cooked make sure to let your pork rest for a further 10 mins before carving…
COOKING GUIDE
Allow 25 – 30 mins per 500g of pork weight
Remember that dry skin and sea salt flakes are the key to good crackle and make sure the skin is scored.
Internal Cooking Temperature 66-70 degrees