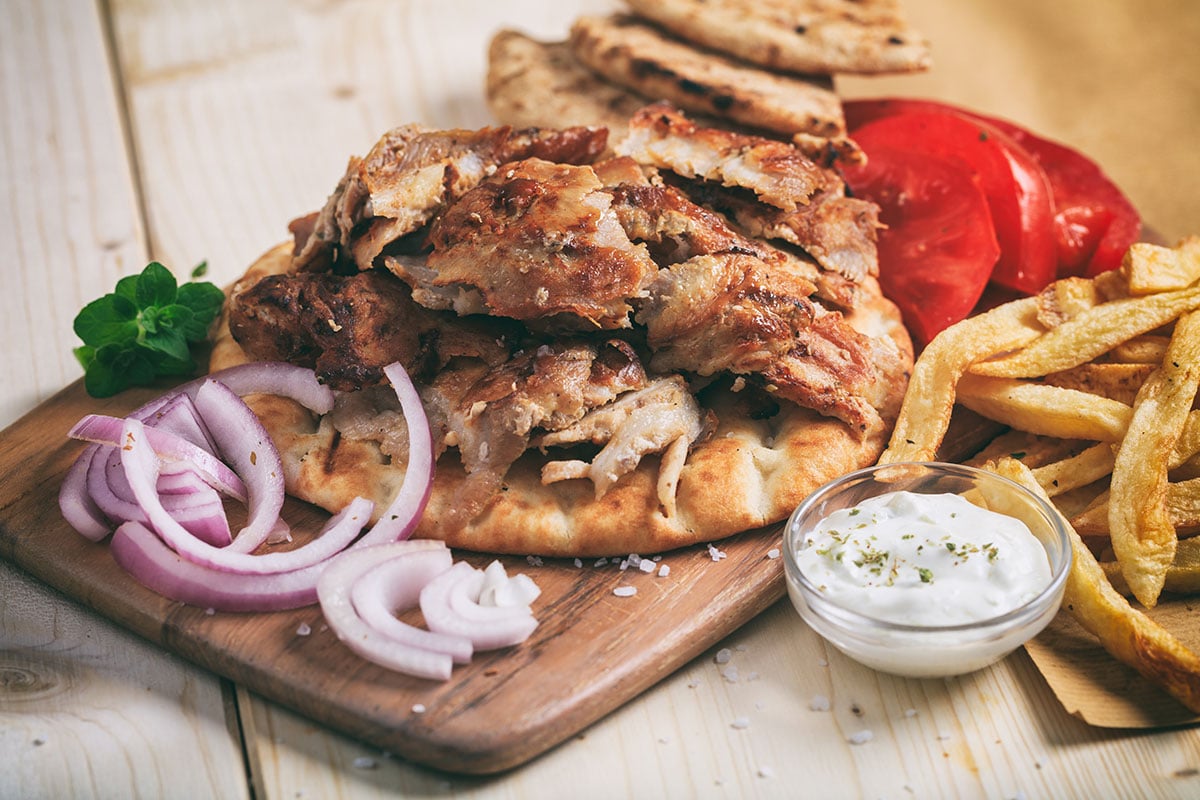 When you think of a country and their style of food, Cypriot  chicken souvlaki tells the story to a tee. This simple yet flavoursome dish speaks volume and with every bite you will taste the exciting flavours of the Greek/ Cypriot cuisine.
Serves 4
Cypriot Chicken Souvlaki Ingredients
1 bunch flat leaf parsley (leaf only)
½ bunch fresh oregano (leaf only)
Juice of 1 lemon
3 garlic cloves
1 tbsp. black pepper
1 brown onion quartered
1 cup olive oil
Salt to taste
2 tbsp. dried oregano
Method
In a food processor place all the ingredients except the oil and chicken, pulse until all ground down, in thirds add the oil to the processor and pulse until all is well combined to create an amazing marinate. Season with salt to taste.
With this marinate, coat the chicken and refrigerate over night or a minimum of 4 hours.
For best cooking heat oil and butter in a heavy based pan and cook the chicken until well charred and coloured.
To serve this dish we recommend making a chicken souvlaki wrap. Use a flat bread then place cut chicken, thinly sliced red onion, flat leaf parsley, tzatziki, lemon juice and hot chips, then, fold into the best souva you have even eaten.