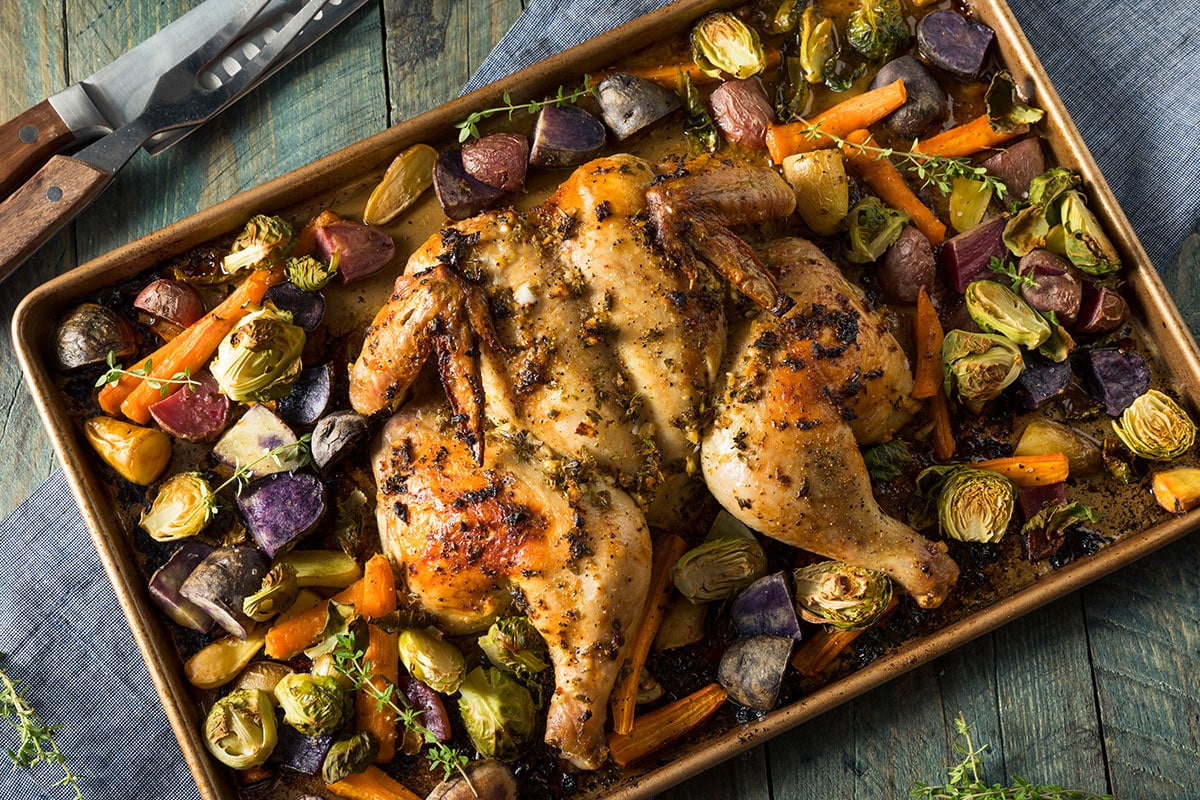 This BBQ Spatchcocks with Chimichurri for me is a flavour combination that is a match made in heaven. From the amazing flavours and succulent juiciness you get from the charred spatchcocks and then finished and dressed with the freshness of the chimichurri this dish will become a family BBQ favourite for sure.
Want to know more about Chimichurri and where it's from? This article covers off on some history for the popular and delicious sauce!
Serves 4
BBQ Spatchcock Ingredients
2 Spatchcocks (cut in half)
Crushed garlic
¼ cup olive oil
Salt and pepper
Chimichurri Ingredients
1 cup flat leaf parsley (finely chopped)
1 cup coriander (finely chopped)
1 long red chilli (finely chopped)
2 tbsp. dried oregano
Juice of 1 lemon
1 tbsp. red wine vinegar
½ cup olive oil
Salt and pepper to taste
BBQ Spatchcocks with Chimichurri  – Cooking Method
Combine the garlic, oil, salt and pepper together and marinate the spatchcocks overnight or for a minimum 4 hours.
To make the chimichurri, combine all the ingredients together and whisk until well combined then season with salt and pepper to taste.
To cook the spatchcocks, remove from fridge and let them stand for 30 minutes to get to room temperature, heat a BBQ or griddle plate to medium to high heat.
Once the BBQ is hot and the spatchcocks are to room temperature, cook skin side down first for 6-7 minutes then repeat on other side. Be careful not to let the spatchcocks burn but you still want to have that beautiful char so control the heat.
Once cooked let the spatchcocks rest for 5 minutes, place onto a serving dish and spoon a generous amount of chimichurri over the top of the spatchcocks so they are well covered.