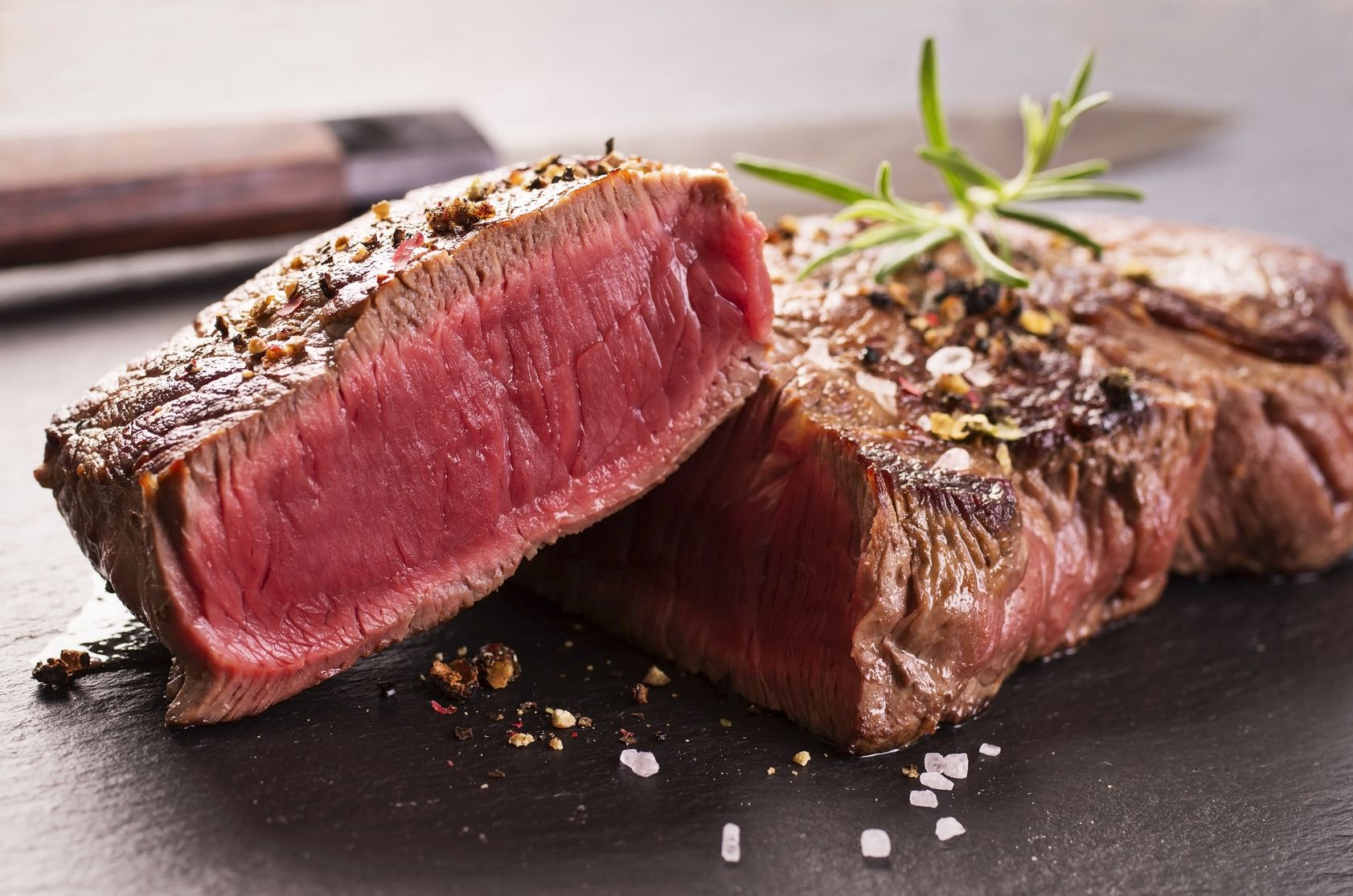 Want to know how to cook the perfect steak? These tips and guidelines will help you get the perfect results time after time.
For the ultimate steak experience, you can't go past one of our specialty dry aged steaks! These guides however will work with all common cuts of steak.
Remove steak from fridge 10 mins before cooking
Ensure the pan, grill or BBQ is hot
Brush steak lightly with oil
Season both sides with salt and pepper
Cook steak to your liking – see below
Rest steak 2-4 minutes after cooking
Rare
Cook a few minutes on one side ( depending on thickness)
Turn and cook until steak feels 'very soft' with the back of tongs
Medium
Cook on one side until moisture is visible on top surface
Turn and cook on the second side until moisture is just visible
Cook until steak feels 'springy' with back of tongs
ESTIMATED COOKING TIMES EACH SIDE
| | | | | |
| --- | --- | --- | --- | --- |
| Thickness | 25mm | 30mm | 40mm | Int. temp |
| RARE | 3 mins | 3.5 mins | 5 mins | 55-60˚C |
| MEDIUM | 3.5 mins | 6.5 mins | 9 mins | 65-75˚C |
Now you know how to cook the perfect steak it's time to practice! Every BBQ or heat source can be different, so use these times as a guideline and adjust for your steak and cooking method as necessary.