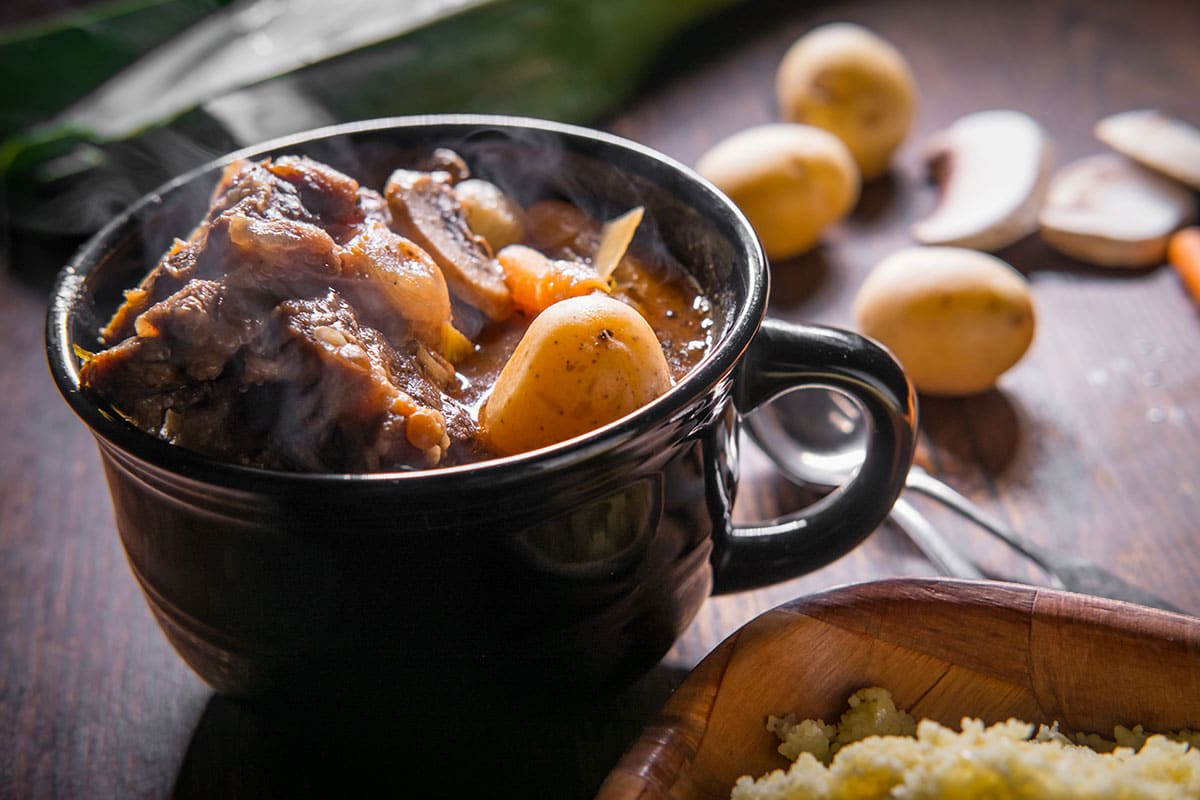 Ox Tail stew can be an easy to create and delicious meal with this simple recipe. Ox Tail carries its own unique depth of flavour and tenderness and packs a richness unachievable with any other cut.
Ox Tail Stew Ingredients
1kg oxtail pieces
2 tablespoons plain flour
2 tablespoons olive oil
8 rashers middle cut bacon, chopped
1 large onion, coarsely chopped
2 sticks celery, coarsely chopped
4 medium carrots, coarsely chopped
150g button mushrooms, halved
1/2 cup (125ml) red wine
1 1/2 cups (375ml) Massel beef stock
1 bay leaf
2 sprigs fresh thyme
1 tablespoon tomato paste
2 tablespoons coarsely chopped fresh flat-leaf parsley
Method
Season oxtail. Coat pieces in flour, shaking off excess
Heat oil in a large frypan over medium-high heat.
Cook oxtail for 2 minutes each side or until browned. Transfer to the bowl of a 5 litre slow-cooker. Add bacon to frypan and cook, stirring, for 3 minutes or until browned. Add to oxtail.
Add vegetables, wine, stock, bay leaf, thyme and tomato paste to slow-cooker. Cover with lid. Turn slow-cooker on low. Cook for 8 hours or until oxtail is tender. Stir in parsley just before serving.