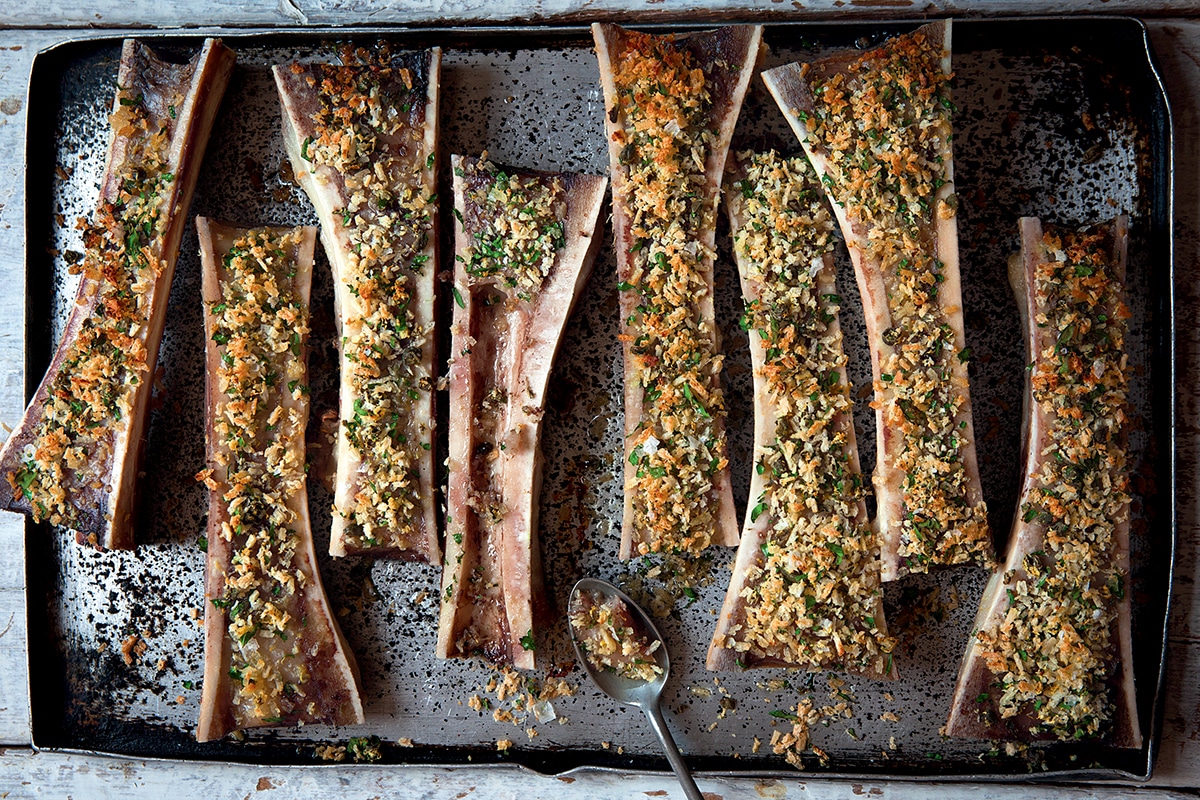 Roasted bone marrow is amazing as an entree or side to any steak jam packed with flavour. A very simple recipe that you can put your own personal twist on.
Ingredients
2 beef marrowbones, each cut into three or four sections                     
1 tbsp. olive oil
2 garlic cloves, finely grated                                                                    
1 tbsp. lemon zest
2 tbsp. extra virgin olive oil                                                                         
4 tbsp. panko or fresh breadcrumbs
1 tbsp. finely chopped parsley                                                                  
Sea salt and coarse black pepper
 Method
Heat the oven to 220 degrees. Rinse the bones and pat dry, then place the bones on a baking tray lined with baking paper, and brush them with olive oil.
Mix the garlic, lemon zest and extra virgin olive oil, add breadcrumbs, parsley, sea salt and pepper, and lightly toss.
Spoon the crumbs on top of each bone, and roast until the marrow is soft throughout, yet not so soft it melts away. Start checking (by inserting a thin skewer) at 10 minutes for smaller bones, 15-20 minutes for larger bones. Serve with hot toast, and small spoons for scooping.