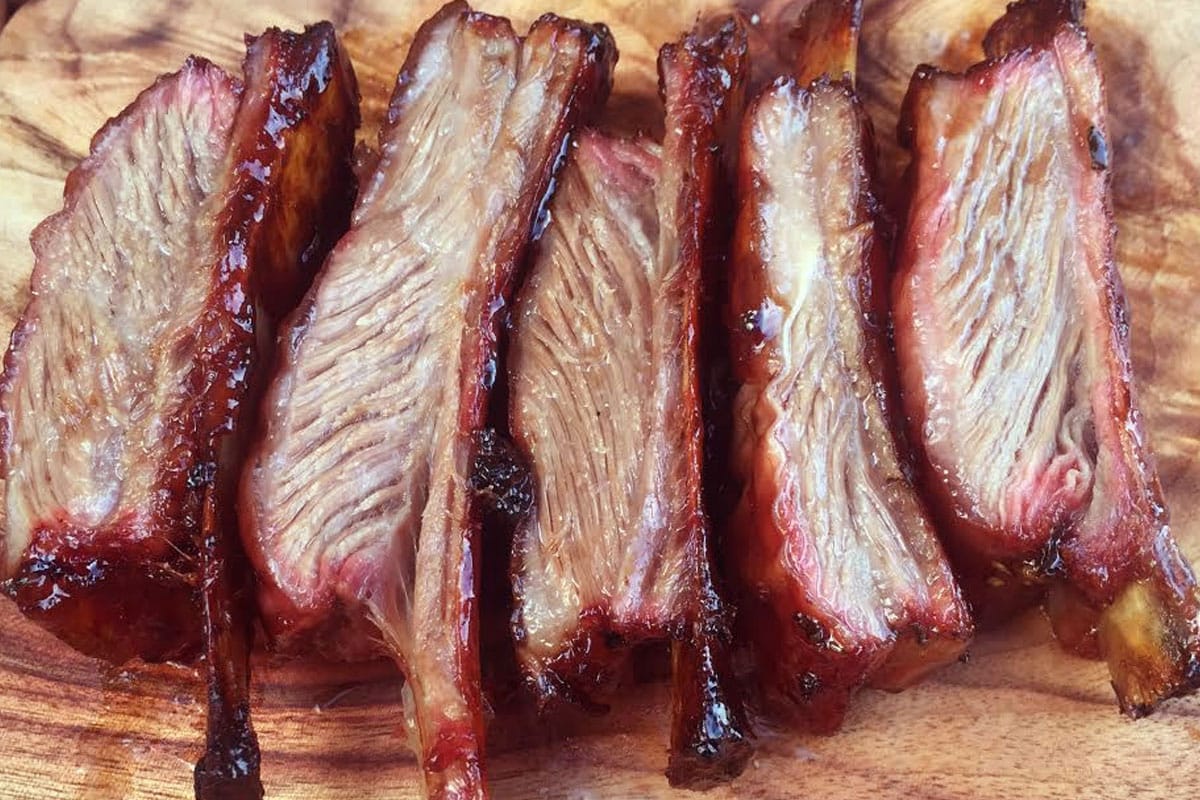 Smoked Lamb Ribs can be a an intense burst of flavour with smoke, lamb and sauce combining in one awesome bite sized lamb rib. They are often very underestimated for smoking. Don't let their size be deceiving! During the cook they pull up very nice as you can see in the picture above, the secret to this is we only use Texel lambs which have great meat coverage all over.
Smoked Lamb Ribs Ingredients
2kg Tasmanian Lamb Ribs
Spritz bottle – 50:50 water: apple cider vinegar
Your favourite BBQ sauce
Pecan or peach wood
Charcoal or briquettes
Cooking Method
Score or remove membrane on the bottom of your lamb ribs & season with Wyld smoke rub top and bottom giving them an even coat. Put back in fridge for at least 1 hour before smoking.
Fire up your smoker aiming to set your temperature between 125°C – 140°C, add wood to create a nice even flow of smoke.
Place lamb ribs in smoker bone side down and smoke for 3 hours, spritzing every 45 minutes, ensure you have a nice flow of smoke the whole time.
Warm BBQ sauce you may even add water if your sauce is to thick keeping in mind it will thicken when basting your ribs.
Baste your lamb ribs covering the top and bottom place back in smoker and cook for a further 1 ½ Hours, basting with BBQ sauce every 30 minutes.
Rest for at least 30 minutes wrapped in foil and enjoy.
Tips
The same recipe can be used for gas smokers and pallet smokers.
Adding a water pan to you smoker is important to help prevent any drying during the cooking process.
Low and slow is about visual & feel cooking just as important as timed cooking, be sure to take notice of feel and look so you can adjust if need be.