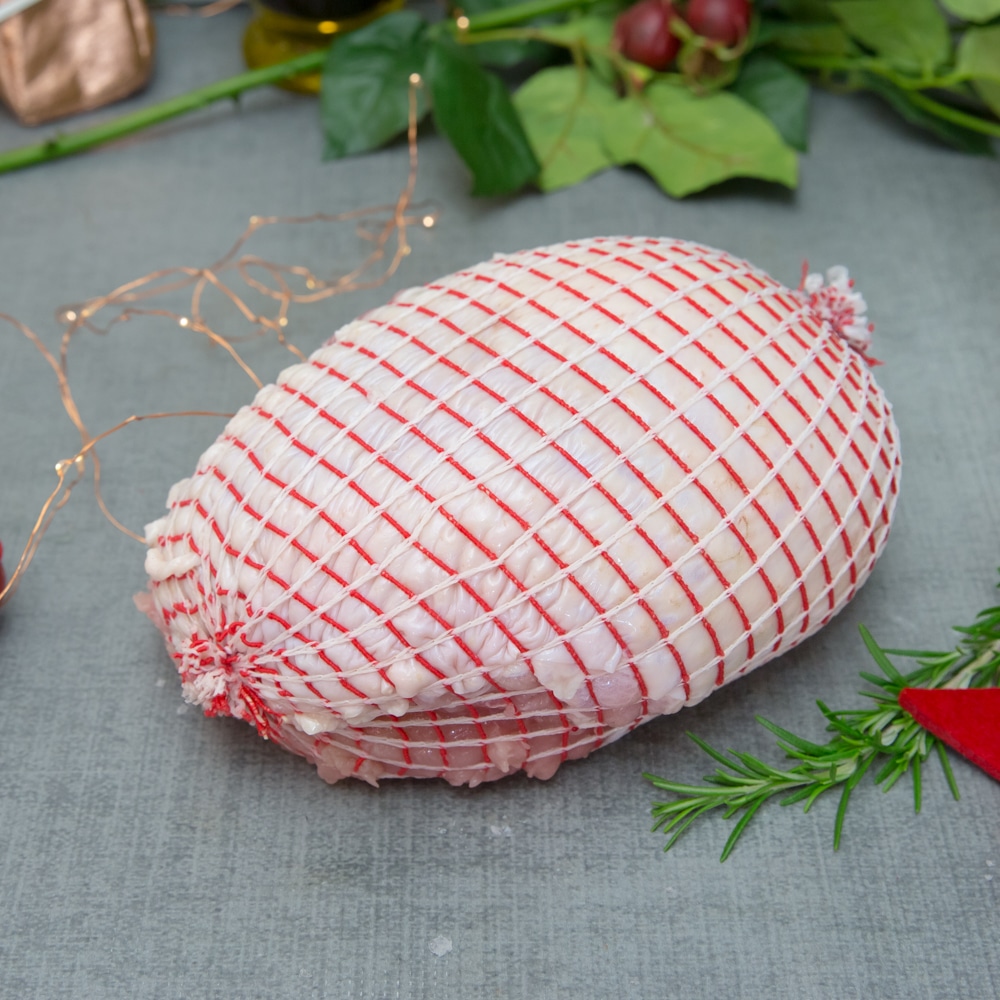 Be sure to have one of our delicious Free Range Turkey on the menu this Christmas. We have put together some useful hint and tips to cook the perfect roast turkey. To cook the perfect roast turkey every time!! It all comes down to the right cooking and resting times also basting the turkey throughout the cooking period.
Ingredients
2kg Turkey Buffe Bone & Rolled
Salt & pepper
Cooking oil
Chicken stock
Method
Start by rinsing your turkey under cold water and then dry out the skin by pressing with paper towel to absorb the moisture.
Preheat your oven to 160º degrees, grease a wire rack and place inside a backing dish.
Place your turkey on top of rack, season well with oil, salt & pepper
Add 1 ½ to 2 cups of water underneath the turkey. To add more flavour substitute the water for stock.
Cover your turkey with alfoil and place in the oven for 1 hour.
After the first 1 hour remove the foil from turkey turn heat up to 180º and continue to roast for a further 20 – 30 minutes. basting your turkey every 10 mins with the stock that is in the bottom of the baking dish.
To check your turkey is cooked either use a temperature gauge or pierce with a skewer and look for clear juices to be running out.
Once cooked, cover your turkey with foil and tea towel then allow to rest for 30 mins minimum.
Cooking Guide
Allow 20 – 25 mins per 500g of turkey weight
You can also glaze your turkey buy basting with a glaze for the last 40 mins of cooking time.
Internal temperature 72º C.
[widgetkit id="57″]