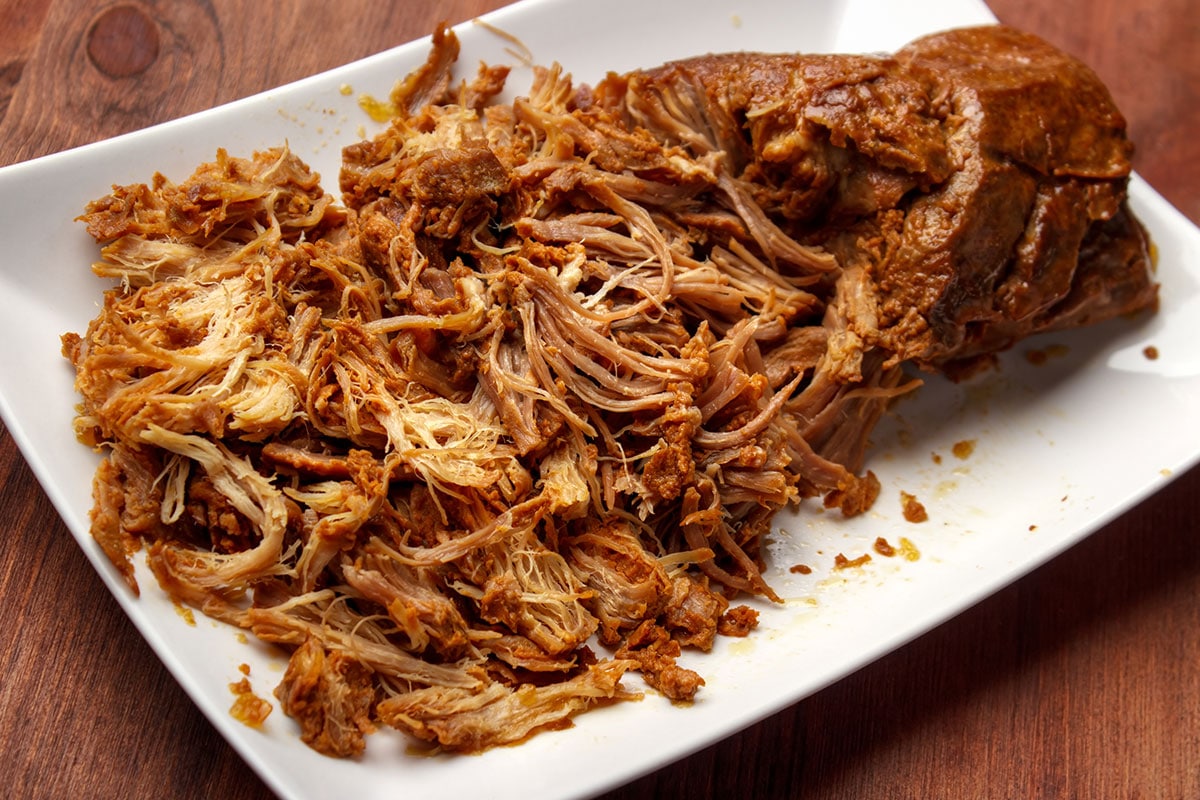 Pulled Pork is always a crowd favourite at any occasion, and this Mexican pulled pork is bound to be popular. Avery simple but effective recipe that will impress your family & friends. Can cooked in the slow cooker, oven & stove top. Enjoy
PREP – 15 minutes                     Serves – 4                          Cook Time 2 -10 hours 
Ingredients
1 Pack Burrito Seasoning
1 Red Onion Quartered
3 Garlic Gloves Bruised
600ml Chicken Stock
Method
Season Sweet Bangalow Pork Shoulder with burrito seasoning and sear in pan over medium to high heat create a nice colour around the whole shoulder.
SLOW COOKER – Place all ingredients and cook on high for a minimum of 7 hours or on low for 10 hours.
OVEN  –  Place all ingredients in to heavy based roasting tray  & cover with foil. Cook for minimum 4 hours at 150º.
STOVE TOP. Place all ingredients in to a heavy based pot & cook over medium heat (so there is a light simmer) for minimum 2 hours.
Once the pork has braised down and is super tender remove from the brazing liquid then pull the pork and set aside in serving dish covered in foil
Add the remaining brazing liquid to a pot and reduce over high heat until it half the liquid in remaining then add to the pulled pork.
For extra flavour you can add mexi-beans, coriander or chilli at the end.
Handy Tips 
This dish can be cooked using three different cooking method with the end result being the same.
This Mexican pulled pork is perfect for burgers, burritos, nachos or tacos.