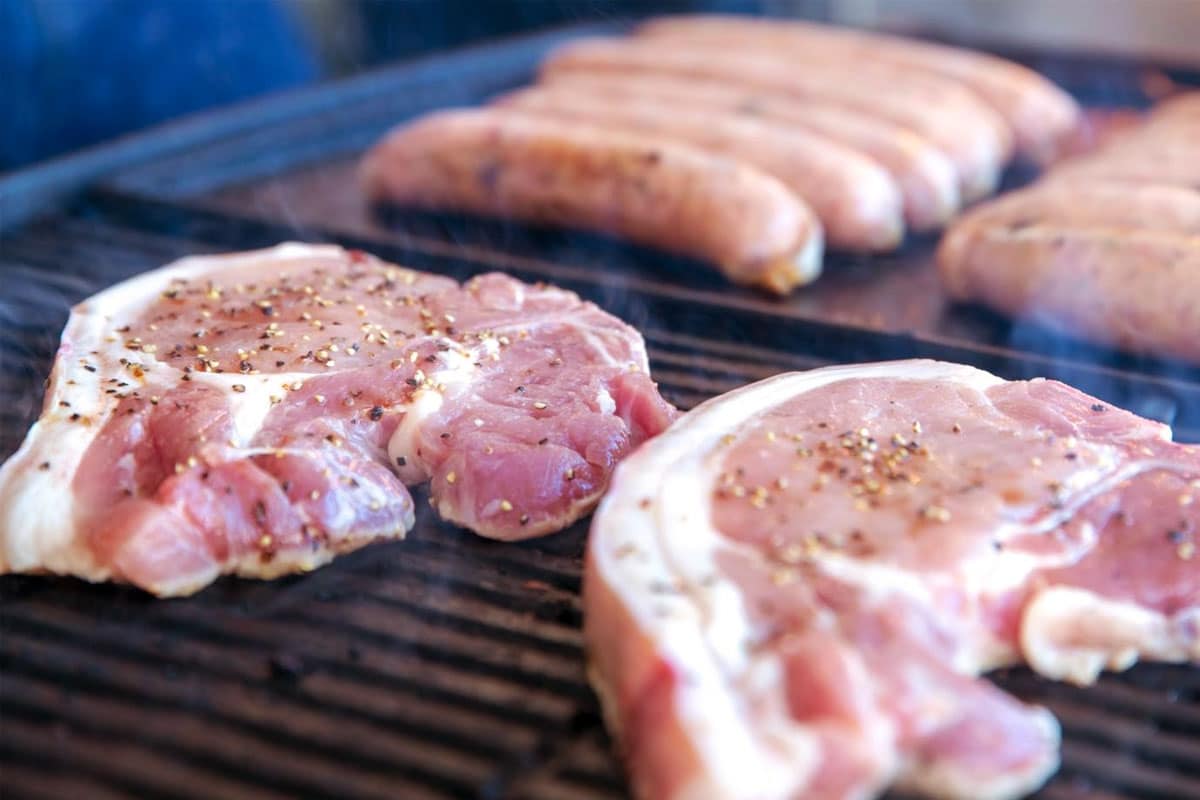 Not much beats the perfect Pork Loin Chops on the BBQ!! Voted the "Best Meat of any Category" at the Vogue Produce Awards 2018 our Bangalow Sweet Pork is antibiotic free, hormone free & naturally raised to create a Pork dining experience like no other. .
Ingredients
Method
Remove pork loin chops from fridge 30 minutes before cooking & season with olive oil, salt & pepper
Pre heat your BBQ or Pan to a medium to high heat.
Place pork loin chops on the BBQ hotplate and cook for approx. 3-4 minutes each side, you want to reach an internal temp of 66˚ Celsius. Rest for 5 minutes before serving.
Handy Tips
Instead of salt & pepper you can use any BBQ seasoning to help change the flavour profile.